Welcome to the home page of YMMS.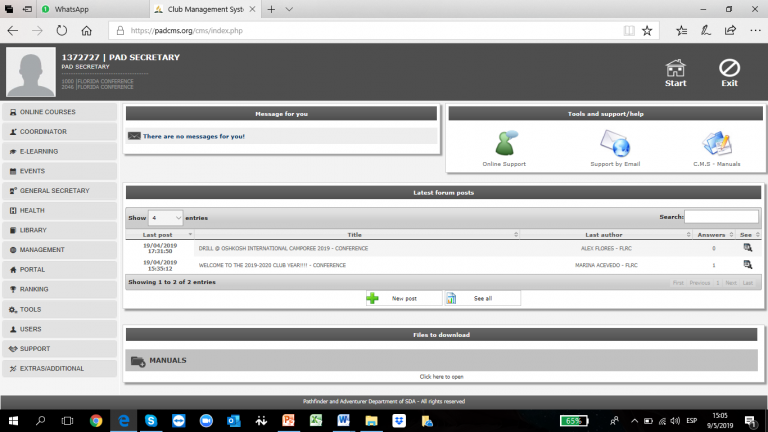 On this page you will find your basic account information in the top left corner. In the Top right you will find the Home and Exit icon buttons that will take you to this home page or log you off of the system respectively.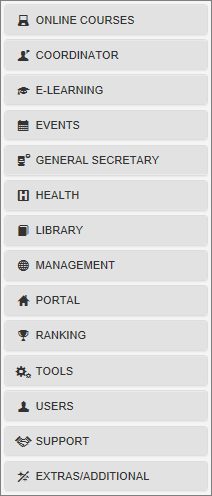 Below this and along the left side of the page you will find a list of the available Modules.
In the middle is the "Messages for you" inbox. Messages found here may be important and should be regularly reviewed. The  "Tools and Support" section is found below the "Home" and Exit" buttons. In this section you can start a live chat with out help team, send us an email, or jump to out help website with written documentation and videos to help answer all your questions.
The "Latest forum posts" is also available for you to interact with other Youth Leaders from across the North American Division ranging from local church youth and club directors all the way to Division Directors and anyone in between.

To participate in the Forum, just click New Post and create a new question.
Remember that the forum is not a support tool, but a way to interact with other Ministry leaders.
Once you click the "New Post" button a new box will display.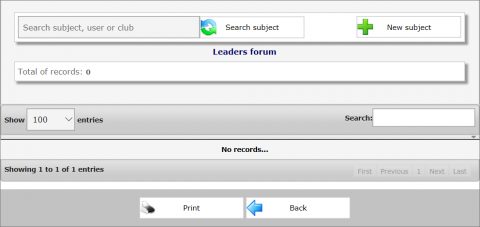 In this new box, before creating a topic, use the "Search Subject" field to look to see if the topic already exists. If the topic already exists, on the subject you are looking for select it from the search results. 
Only if you cannot find the topic should you add a new one. To create a new topic, start by clicking on "New Subject".